Referrals
Patients do not require a doctor's referral to access podiatry services.
The only instances where a patient requires a referral is to access podiatric care through Veteran's affairs, Workcover, TAC or Medicare (under the enhanced primary care program).
Home Visits
Footlab+ can offer home visits to patients who are incapacitated and unable to attend the clinic.
Certain criteria must be met to make a patient eligible for a home visit and different fee schedules apply.
Private health insurance and HICAPS
Patients with private health insurance extras are able to access a rebate. Rebates vary according to health fund and the type of cover. Please refer to your health fund for specific information on eligible rebates.
HICAPS

We also have a HICAPS facility where the private health insurance rebate can be claimed back on the spot leaving only the gap payment to be paid. This means you no longer have to pay the full fee and then visit the health fund to claim the remainder. HICAPS enables you to claim back the rebate you are entitled to at the time of consultation resulting in less out of pocket expenses.
DVA, TAC and WORKCARE
All our podiatrists are recognised to treat patients, provided the correct referrals are in place.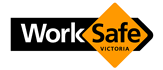 Medicare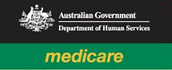 Medicare rebates are only available to patients who are certified by their doctor as having chronic complex conditions and are elegible to be on an enhanced primary care program.
All our podiatrists are registered with Medicare to provide these services.
Payment Methods
Payment is appreciated on the day of consultation. EFT/Credit Card and HICAPS facilities are available for your convenience.
Professional Associations
We are members of the following professional associations: