Congratulations Nick Ryan
Eastern Foot Care would like to congratulate Podiatrist Nick Ryan on commencing a training position as a Surgical Registrar with the Australasian College of Podiatric Surgeons.
Nick will be undertaking an extensive training program with the College as he embarks on the path to Fellowship. He will remain in his current capacity at Eastern Foot Care and will remain a dedicated member of our Podiatry team, although his hours will be somewhat reduced to allow for his training and study commitments.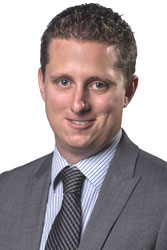 Podiatric Surgery is a field of Specialisation within the profession of Podiatry. Fellows of the Australasian College of Podiatric Surgeons are Commonwealth Accredited Specialists who perform reconstructive surgery on the foot and ankle. For more information on Podiatric Surgery visit www.acps.edu.au
We wish Nick all the best in his future studies and endeavours!